Check out the latest titles from Trio House Press!
TRIO AWARD JUDGE 2023: Steve Bellin-Oka
Steve Bellin-Oka's first book of poems, Instructions for Seeing a Ghost, won the 2019 Vassar Miller Prize in Poetry and was published in 2020 by the University of North Texas Press. He is also the author of four chapbooks, including Tell Me Exactly What You Saw and What You Think It Means, winner of the 2020 Blue Mountain Review LGBQT Chapbook Contest, and Proviso (Paper Machine Press, 2022), a text/image collaboration with the painter Kristen Tomecek. His work has earned him fellowships from Yaddo, the National Parks Arts Foundation, the Virginia Center for the Creative Arts, the Vermont Studio Center, and the Crosstown Arts Center. He has also been a translation scholar at the Bread Loaf Translators' Conference. He has taught poetry writing and literature at Ripon College, the University of Mississippi, and St. Norbert College. He lives in Tulsa, Oklahoma, where he is currently a Tulsa Artist Fellow in poetry and translation.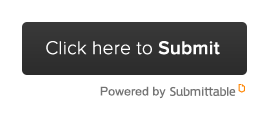 LOUISE BOGAN AWARD JUDGE 2023: Kimberly Blaeser
Kimberly Blaeser, past Wisconsin Poet Laureate and founding director of In-Na-Po—Indigenous Nations Poets, is a writer, photographer, and scholar. The author of five poetry collections including Copper Yearning, Apprenticed to Justice, and Résister en dansant/Ikwe-niimi: Dancing Resistance, Blaeser edited Traces in Blood, Bone, and Stone: Contemporary Ojibwe Poetry and her monograph Gerald Vizenor: Writing in the Oral Tradition was the first native-authored book-length study of an Indigenous author. Her photographs, picto-poems, and ekphrastic pieces have been included in exhibits such as "Ancient Light," "Visualizing Sovereignty," and "No More Stolen Sisters." An enrolled member of the White Earth Nation, Blaeser is an Anishinaabe activist and environmentalist who grew up on the reservation. She is the recipient of a Lifetime Achievement Award from the Native Writers' Circle of the Americas and a Wisconsin Library Association Notable Author award for her body of literary works as well as awards and fellowships from Wisconsin Arts Board, Wisconsin Humanities Council, Tribal College Journal, and Wisconsin Academy of Sciences, Arts, and Letters among others. A Professor Emerita at UW—Milwaukee and MFA faculty member for Institute of American Indian Arts, Blaeser is an editorial board member for the University of Nebraska Press "American Indian Lives" series, serves on the Poetry Coalition of the Academy of American Poets and on the boards of directors of Wisconsin Academy of Sciences, Arts, and Letters, and Wisconsin Poet Laureate Commission. Her writing is included in 100+ anthologies with selections translated into multiple languages including Chinese, Spanish, Norwegian, Indonesian, Hungarian, French, Slovene, Armenian, and Anishinaabemowin. Blaeser has performed at 400+ in-person and virtual venues around the globe from arctic Norway to the Kingdom of Bahrain. She lives in rural Wisconsin; and, for portions of each year, in a water-access cabin near the Boundary Waters Canoe Area Wilderness in Minnesota. http://kblaeser.org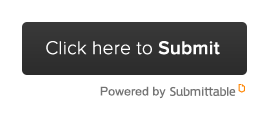 Congratulations and welcome to Sunshine O' Donnell, winner of the 2022 Louise Bogan Award for States of Arousal,
A Barnes and Noble Discover Great New Writers author (Open Me, Penguin Random House), Sunshine O'Donnell's novel has been translated into Dutch (Huil Voor Mij) and Hebrew (המקוננות). O'Donnell's nonfiction work includes a selection in W.W. Norton's Best Creative Nonfiction anthology, as well as the board book Your Vacation on Planet Earth (Out Breath Press/The Nesting House). Throughout her twenties and thirties, O'Donnell taught creative writing and art to children in residential facilities, in-patient mental health facilities, shelters for the unhoused, and underserved schools, publishing literary magazines created and edited by youth with a special focus on children telling their stories about their experiences in the DHS placement system. A featured sugar artist on The Food Network and Cake Central magazine, O'Donnell has won juried awards for her inedible art made out of discarded things. Since 2013, O'Donnell has been teaching middle school in Pennsylvania, where she lives with her husband and child.

Congratulations and welcome to Jennifer Manthey, winner of the 2022 Trio Award for
The Fight,
selected by Aileen Cassinetto.
Jennifer Manthey
is a writer and teacher from Minneapolis, Minnesota. Her poems have appeared in places such as
Prairie Schooner, Calyx Journal, Best New Poets, RHINO, Tinderbox Poetry Journal, Palette Poetry,
and
Crab Orchard Review
. She has received support from Bread Loaf Writers Workshops and MVICW, and she earned her MFA from Hamline University. Jen lives with her husband, three children, and one St Bernard.
Congratulations and welcome to Lena Khalaf Tuffaha, finalist for the 2022 Trio Award for
Kaan and Her Sisters,
selected by Trio House Press Editors.
Lena Khalaf Tuffaha's first full-length collection, Water & Salt, won the 2018 Washington State Book Award. She is also the author of two chapbooks, Arab in Newsland, winner of the 2016 Two Sylvias Prize, and Letters from the Interior. Her writing has been published in journals including Michigan Quarterly Review, Los Angeles Review of Books, the Nation, and Poets.org. She is the curator and translator of the Poems from Palestine series at the Baffler magazine. Find her at www.lenakhalaftuffaha.com

Congratulations to the 2022 winners, finalists, and semi-finalists!
Louise Bogan Award Winner selected by Ed Bok Lee
States of Arousal by Sunshine O'Donnell
Finalists:
Amid Serpentine Grasses, by Sawnie Morris
All Our Naked Shadows Wear Us Curious Suits, Paula Cisewski
Every Little Iliad, Jean Gallagher
Ghostlit, Theodora Ziolkowski
Semi-finalists (in alphabetical order)
Still Life with Frida, by Laura Amsel
Every Last Thing, by Alyse Knorr
Wolf Tours, by Alyse Knorr
Soudure, by Timothy McBride
The Knife Thrower's Girl, by Naomi Mulvihill
Steady, Girl, by Leona Sevick
Systole/Diastole, by Constance Studer
Trio Award Winner selected by Aileen Casinnetto
The Fight by Jennifer Manthey
Finalists:
The Glow in Our Spilling, by Ximena Keogh Serrano
The Knife Thower's Girl, Naomi Mulvihill
Kaan and Her Sisters, by Lena Tuffaha
Semi-finalists (in alphabetical order):
In the Absence of Safe Space, by Eli Estochen
A Flocking of Hands, by Alex Gulis
Sphinxlike, by Chine Lama
Across the Pacific, by Xiaoly Li
Dream of Being, by Kathryne Lim
Tiny Extravaganzas, by Diane Mehta
The Sounding Realm, by Paul Panish
Dutch Landscapes of the American Great Lakes, by Max Schleicher